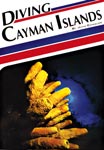 Diving Cayman Islands


By Jesse Cancelmo,
128 pages, 7x10 inches, paperback, Color photos, Maps, Index, Appendices
ISBN 1-881652-10-6
Price: $18.95
This comprehensive guide covers the underwater terrain and marine life of 87 of the best dive sites off Grand Cayman, Cayman Brac and Little Cayman. Included are the sheer plunge of legendary Bloody Bay Wall and those "Amazing Rays" at Stingray City, two sites that have made the Caymans one of the most popular destinations in the Caribbean. Sightseeing, accommodations, restaurants are also covered and over 90 color photographs illustrate the text. Included are maps, appendices and an index.
View Detailed Table of Contents >>>
Table of Contents
The Past
The Present
Accommodations
Shopping and Touring
Dining and Nightlife
Diving
Grand Cayman Sites
Cayman Brac Sites
Little Cayman Sites
Marine Life
About the Author
Jesse Cancelmo has dived extensively in the Cayman Islands since 1985. His articles and photographs of the Caymans and other dive destinations appear regularly in diving and wildlife publications. Jesse teaches underwater photography and leads dive trips to the Caribbean and Pacific, and regularly dives reefs in the Gulf of Mexico. He is the co-author of the Aqua Quest guide Diving Bermuda and lives in Houston, Texas where he manages an engineering staff for an international engineering and construction company.